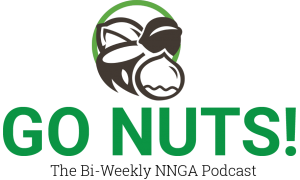 The Go Nuts! podcast began in January 2019. Join host Gina Zimbardi where she interviews guests on a variety of nut-related and ecology-related topics from NNGA history, squirrel species, breeding programs, and much more. New episodes are posted on the 1st and 15th of the month.
This will be the home to all Go Nuts! podcasts, including the first season. Keep checking back to see past episodes.
You now can download episodes! Click the download episode link on the post. 
Looking for older episodes? Click here!
February 2021 Update: Go Nuts! is currently on a brief hiatus as Gina heals from a health emergency.