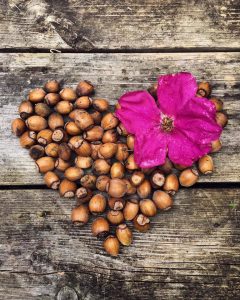 OUR MISSION
Promoting interest in temperate zone tree nuts.
We promote scientific research in nut breeding and culture. We aim standardization of cultivar names and the dissemination of information. We also strive to promote other activities that may advance the culture of nut bearing plants, particularly in the North Temperate Zone.
Join us online August 1-4, 2021
Our Virtual Conference Will Be Here Soon!
From August 1 through August 4, we will hear the pre-recorded presentations of Dr.
Beresford-Kroeger and two dozen other speakers divided into six sessions: Trees and Earth
Ecology; Chestnuts; Hazelnuts; Invasive Species and Other Threats; Other Favorite Nuts
(butternuts, almonds, pecans, black walnut, English walnut); and the Business of Orchards. The presenters will be available after each session to answer questions and hear comments that participants pose.
Every year, the Northern Nut Growers Association donates thousands of dollars to individuals doing research on temperate nut trees.
We provide funding to individuals, universities, extension offices, government agencies, and more.
In 2020, the United States alone exported over $8.4 billion in tree nut exports. Our organization provides funding for better growing, better products, and better nuts.
Please help continue our mission and donate today. Every dollar counts.
Grants Awarded Since 2015
Dollars U.S. Tree Nut Exports in 2020
Caring about nuts - and their growers - since 1910.