Resources, Links, & Experts
The Northern Nut Growers Association could not fulfil its mission without the help of outside resources and experts. This page includes information on other organizations, links, resources, and personnel that can guide farmers in effective nut cultivation.
Acornucopia's Mission:
"The Acornucopia Project's mission is to develop perennial based agriculture as an economically viable, environmentally beneficial, and socially dignified human endeavor. Regional hubs of worker-owned cooperatives will increase the demand for highly nutritious tree products incentifying farmers and landowners to transition their pastures and croplands into native tree orchards, bringing balance to our checkbooks, our environment, and our diets."

From the Savanna Institute Website:

"Laying the groundwork for widespread agroforestry in the Midwest.
The Savanna Institute is a 501(c)(3) nonprofit organization that works with farmers and scientists to lay the groundwork for widespread agroforestry adoption in the Midwest US. Inspired by the native savanna ecosystems that once covered much of this region, the Savanna Institute conducts research, education, and outreach to support the growth of diverse, perennial agroecosystems.
Mission
Catalyze the development and adoption of resilient, scalable agroforestry.
Vision
A multifunctional agriculture in the Midwest US based on agroforestry systems of integrated trees, crops, and livestock that fosters ecological resilience, climate stability, economic prosperity, and vibrant communities."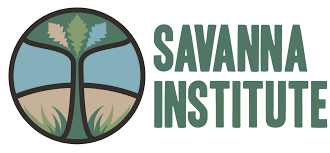 US Programs & Universities
Land Grant Universities (by US States & Territories)
From the NIFA/USDA website:
"The U.S. Department of Agriculture's (USDA) National Institute of Food and Agriculture (NIFA) was established by the Food Conservation and Energy Act of 2008 (the 2008 Farm Bill) to find innovative solutions to issues related to agriculture, food, the environment, and communities. One of four agencies that make up USDA's Research, Education, and Economics (REE) mission area, the agency is structured to direct federal funding effectively to programs that address key national and global challenges. NIFA addresses these challenges by supporting a clear mission, a vision, and goals."