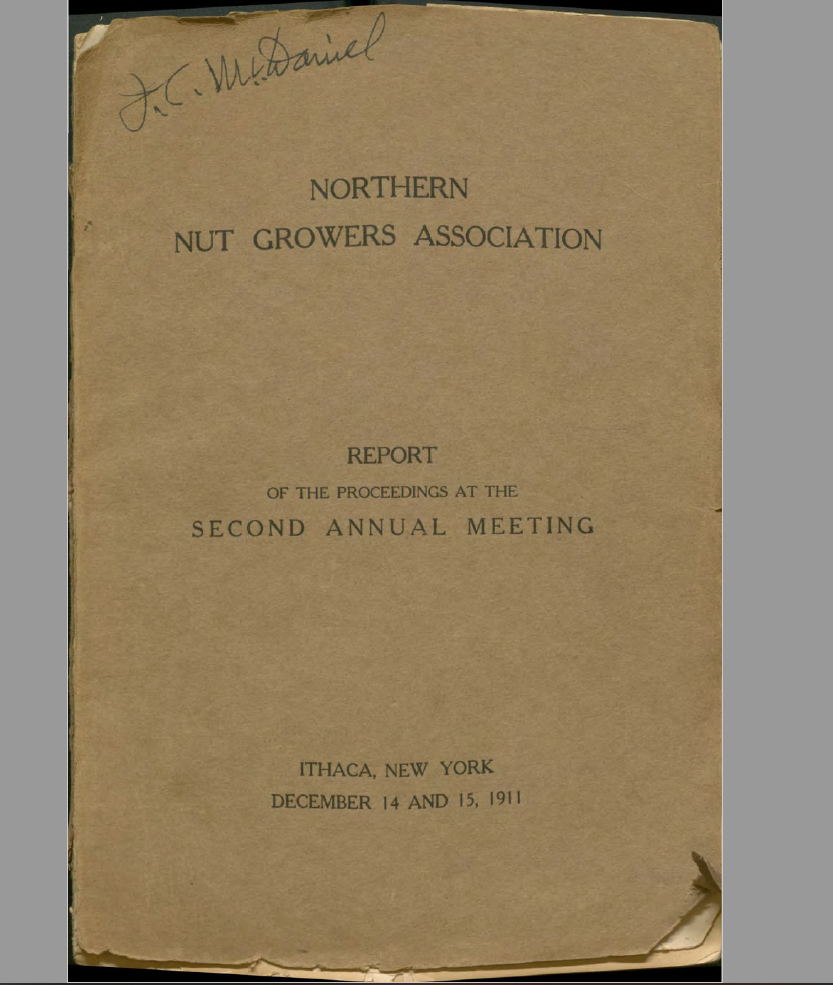 Listen to August's "Go Nuts!" Episode
This month's episode features host Gina Zimbardi reading from the Northern Nut Growers Association "Report of the Proceedings a the Second Annual Meeting" from Ithaca, New York from December 14-15, 1911. 
She discusses the cultural underpinnings of the organization, and how the founding members drew in public interest by reading from a 1911 article from Garden Magazine titled "Why Not Grow Nuts?" by famous NNGA founder Robert Morris.